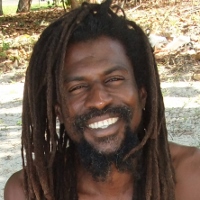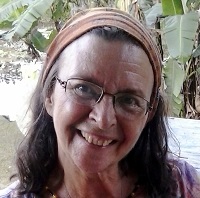 About
Hi I'm Dave Thomas and I am a wicker artisan from Jamaica. Beside me is my partner Ruth Chorney from Canada who lives in Jamaica about 6 months of the year. She has built this website and is very excited to show off my creations here. She has also learned some new skills and when she is not building wicker baskets, she likes to swim in the ocean, hike in the hills, build web sites, teach health and longivity and grow chickens.
I am completely computer illiterate, so if you'd like to follow me on Twitter, please use Ruth's account. Her user name is @a1natural.
Testimonials
Hi Ruth & David: Yes the basked arrived the end of last week in fine condition. As you can see, it is a perfect fit! We are delighted. I will be sure to pass your information on to my friends. Thank you very much for a job well done! Regards, Dave see custom basket HERE
Dear Ruth, I'm visiting Jamaica in January, so I thought I would get a head start to look for baskets. I found your website and saw the beautiful display of baskets on your web site. I looked at several and decided on the 9" baskets with the Jamaican flag on both the inside and outside of the basket. When the baskets arrived I couldn't believe how absolutely beautiful they were. I'm glad I purchased them now, which will allow to spend more time enjoying the island. Besides, I won't have to worry about bringing them back in my luggage. Thanks!!!